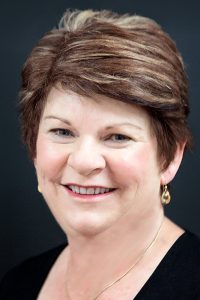 Maureen has been a Licensed Conveyancer since 2008.
Maureen obtained her qualification of Associate Degree in Law (Paralegal Studies) from Southern Cross University.
Prior to becoming a Licensed Conveyancer Maureen has worked in the legal industry since 1973.
Maureen is a current member of the Australian Institute of Conveyancers, NSW Division and is registered with Property Exchange of Australia (PEXA).
Maureen runs her own Conveyancing Business Maureen McDonald Conveyancing from her home in Tatham. Maureen says,
'The advantages of running your own home-based business is that you are able to offer clients a service not only during business hours but I am happy to speak with clients after business hours and on weekends.
I understand the constraints of working families and how difficult it can be to see and speak to a professional during business hours, that is why I am happy to speak with clients at any time. I will see clients on the weekend and I will go to them to try and make the transaction as easy and simple as possible'.
Maureen has extensive knowledge in acting for clients in buying and selling residential properties, vacant land and farm transactions.
Maureen places high priority in making her clients feel at ease in dealing with the complexities of buying and selling their property, especially for first home buyers.
Maureen has lived all her life in the Casino area having been raised on a dairy farm at Irvington just outside of Casino and now owns and runs a dairy farm in partnership with her husband, Stephen in the Tatham area. As a consequence of her rural background, Maureen has extensive knowledge in dealing with farm transactions.
Maureen has been involved in water licensing issues and was part of a successful delegation to the NSW Minister of Water when water licences were granted for local irrigators who had a 'history of use'. Maureen was also a member of the Project Reference Group for the Lismore Water Source Licence.